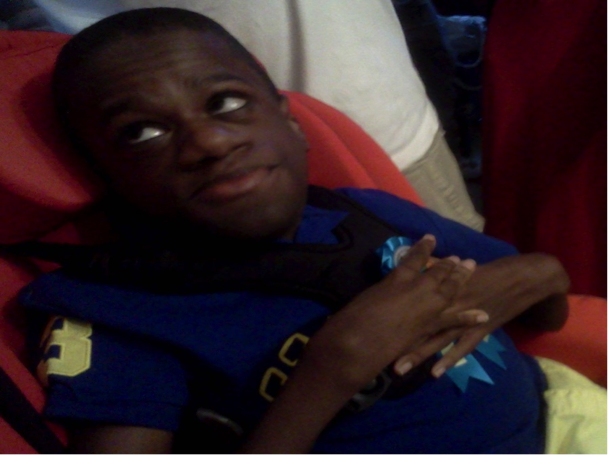 Applicant 6013429 is a single mother with a 17 year old son with Type III OI, living in Laurel, MD. Funding will go towards incontinence wipes and spray for a year.  Funding: $804
This letter is to express our sincere gratitude for the funding we received from your organization. My name is Yvonne, I am the mother of Javier. Javier was diagnosed with Osteogenesis Imperfecta upon birth. He is now eighteen years old. Javier condition is very severe. He does not walk, talk, sit-up or crawl. His condition is very severe and rare. Javier was not expected to live pass two years according to the doctors but God had a different plan. We have been told by the doctors at Childrens Hospital in Washington, D.C. that Javier's condition is so rare they only know of two other cases where the condition is as severe as his. The doctors aren't even sure of what to expect see they often tell me "Oh Javier, can go to sleep and just never wake up", they can't give a life expectancy but he has already defeated the odds.
I have exhausted all of my finances to care for Javier. The funding we received for the supplies will help more than you can imagine. When sacfrices have been made in the best interest of the child though tough to handle there is a sense of satisfaction in the spirit. Life is a struggle but the reward comes from seeing the smile on the child's face and hearing his infectious laughter. We again just wanted to say THANK YOU for being a part of our joy. The supplies are a blessing as you deciding to choose Javier for the grant is a bigger blessing. Being referred to your organization came at a time when we really needed it. The grant was priceless.
Thanks so much from Javier & Mom.