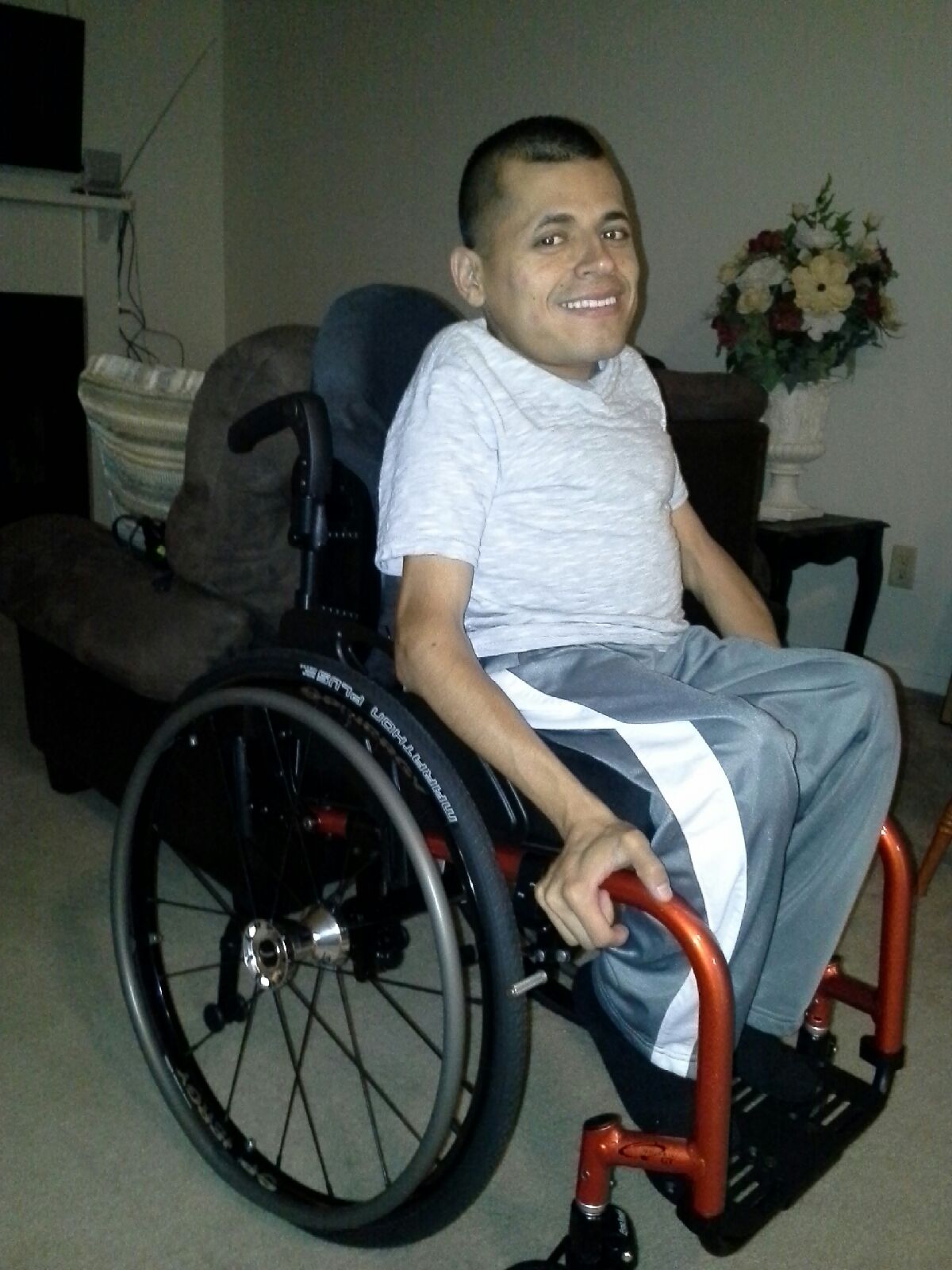 Greetings CBBF and OI Foundation,
I am quite joyful to have with me a much needed new wheelchair and you made that dream a reality. As you may see from the picture that I have attached to this email, this new chair serves my current needs to the max. I can now from an external standpoint feel more at ease and secure as I venture into a world that can be often difficult to navigate in.
My heart goes out to all of you for the difference that you make in the lives of the many different individuals that you serve. Your generosity and spirit speak to the kind of world that God would have wanted for us all here on earth.
Blessings,
Eduardo